Vases (5)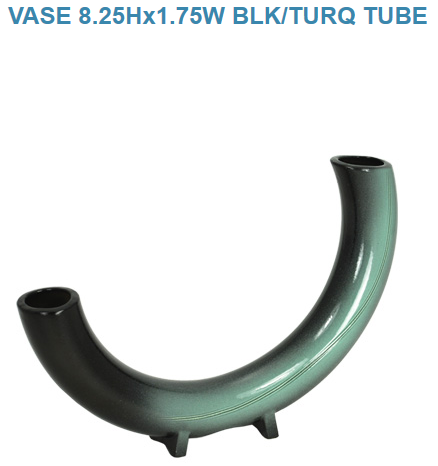 Black/turquoise green tubular semi-circle vase, pedestal feet. 2 openings, 8.25"H x 12"L x 1.75"W.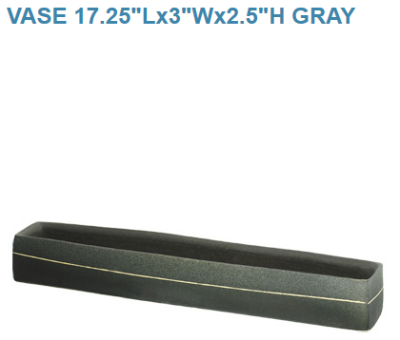 Oblong 17.25"L x 3"W x 2.5"H trench vase, speckled shades of grey, sandy texture.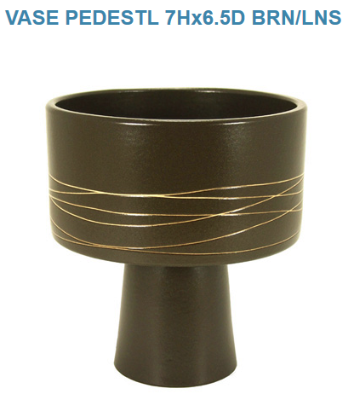 Compote, cocoa brown, sandy-satin finish, beige etched lines. 7"H x 6.5"D.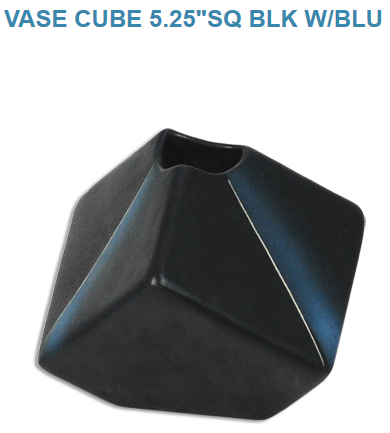 Vase Cube 5.25"SQ Black with Blue.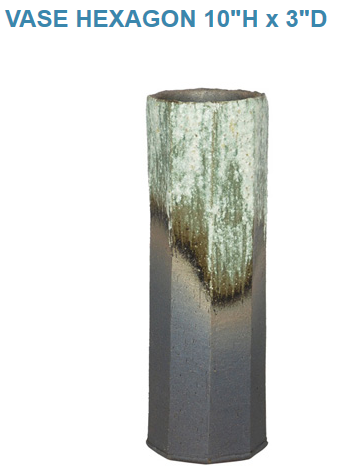 Frosted white texture cascades into the metallic green, brown, silver and gold octagon vase. 10"H x 3"D.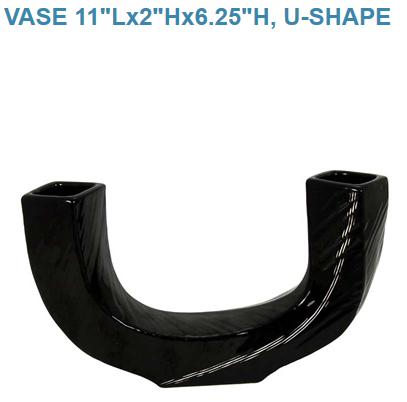 Glossy black, twisted "U" shape, 11"L x 2"W x 6.25"H. Jagged white line accents.