Vases (2)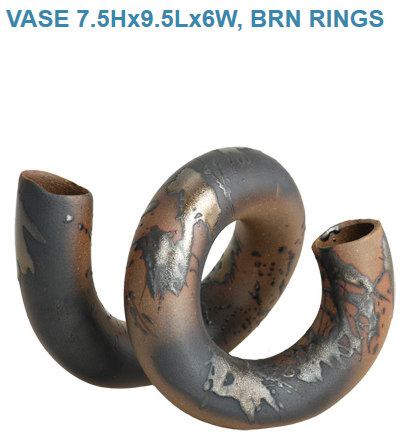 Brown & rust with glossy spot-highlights. 2 openings.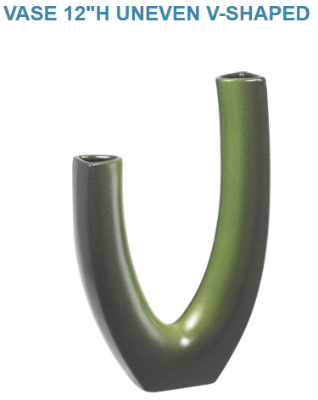 Matte finish,multed green-grey. 12"Hx7.5"W. 2 openings at top, each an approxi. 1.25" triangle.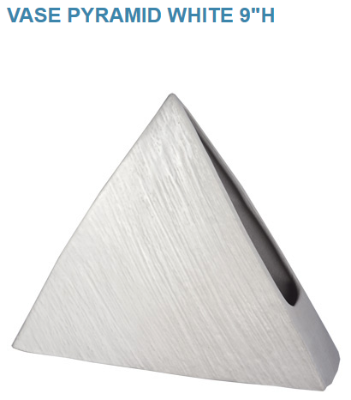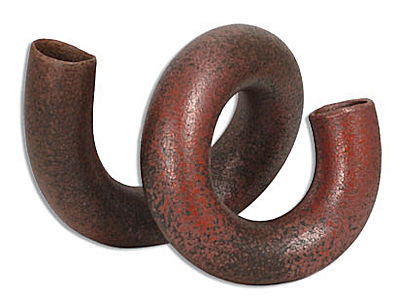 Vase Rings 9.75"x 6.5"x 6.75" Rust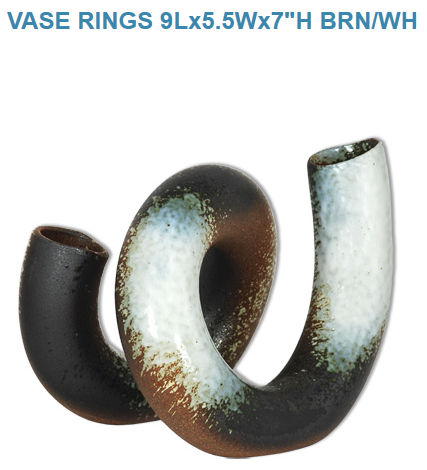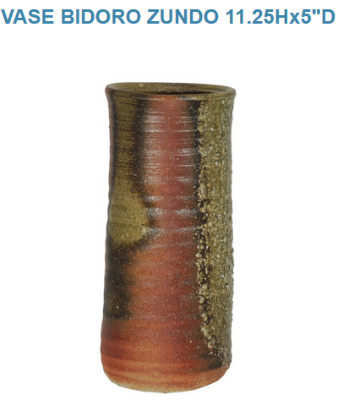 Earth tones of clay, greens, and browns, varying textures, horizontal ridges. Bidoro Zundo.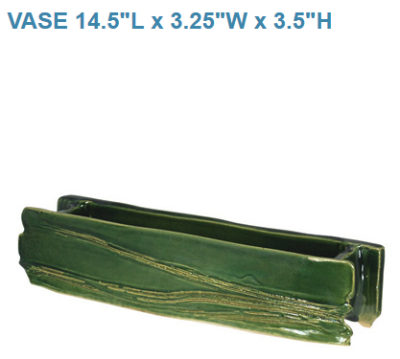 Rustic style oblong. Shades of earthy green color with gold veins running through it.